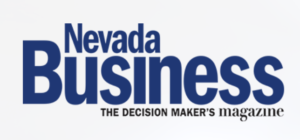 Durango I-95 LLC, a Los Angeles development company, recently purchased Caroline's Court, a commercial center at the corner of North Durango Drive and North El Capitan Way, for $14.5 million.
Durango I-95 LLC believes the revitalization of the commercial center, which has sat unfinished since the Great Recession, will be a strong symbol of northwestern Las Vegas' economic recovery. Although a Del Taco restaurant, a Jack in the Box restaurant and a multiunit inline building occupied three pads in 2010, seven pads were undeveloped. Project officials say the remaining pads are in predevelopment and talks are underway to find tenants for each space. Prospective tenants include national food, restaurant and big-box retailers.
"We feel this complex has the potential to bring a positive impact by serving the surrounding area with much-needed amenities while also creating local jobs," said real estate broker Jeffrey Hatfield, vice president of Silver State Realty & Investments. "With its easy access location just off the U.S. 95 freeway, people can get to, and enjoy this new shopping center."
Durango I-95 LLC will work with Silver State Realty & Investments (www.ssrinow.com) and CAI Investment Series 1000, (www.caicap.com) a development company, to complete and upgrade the project. Officials say bringing retailers to fill the empty pads could create up to 300 jobs.
Location poises the complex for success. More than 150,000 people live within a 5-mile radius and 76,800 vehicles pass through the intersection. Caroline's Court will also benefit from proximity to Skye Canyon, an under-construction 1,700-acre master-planned community emphasizing outdoor recreation and scenic vistas. Once completed, Skye Canyon will feature 9,000 homes ranging from moderately priced single-family residences to luxury estates; officials estimate 15,000 to 25,000 people could occupy the homes.
Silver State Realty's third-quarter report says Caroline's Court will tap a submarket in which residents' income averages $74,200 and retail absorption is projected to reach 10.9 million square feet in 2016. The report said the northwest submarket had the valley's second-lowest retail vacancy rate at 7.4 percent. (The southwest submarket was first at 6.7 percent vacancy). Also, the report said, the northwest submarket is projected to add 256,000 square feet of retail space in 2016.
Silver State Realty & Investments
www.silverstateinvestments.com
9325 W Sahara Ave, Las Vegas, NV 89117
On the corner of West Sahara Avenue and Fort Apache Road